Enroll in Flower Mound's Favorite Teen Taekwondo Program Today!
Are you looking for a way to help your teen develop better fitness and a healthier lifestyle? Flower Mound Taekwondo offers Teen Taekwondo classes that will give your middle schooler the chance to gain confidence and discipline while learning important teamwork and leadership skills. Taekwondo is built upon core values such as respect, compassion, and perseverance -- our instructors will work alongside your teen to help them along their journey, supporting and guiding them every step of the way.
The journey begins right here in Flower Mound, near Highland Village and Lewisville. Just fill out the short form below to learn more!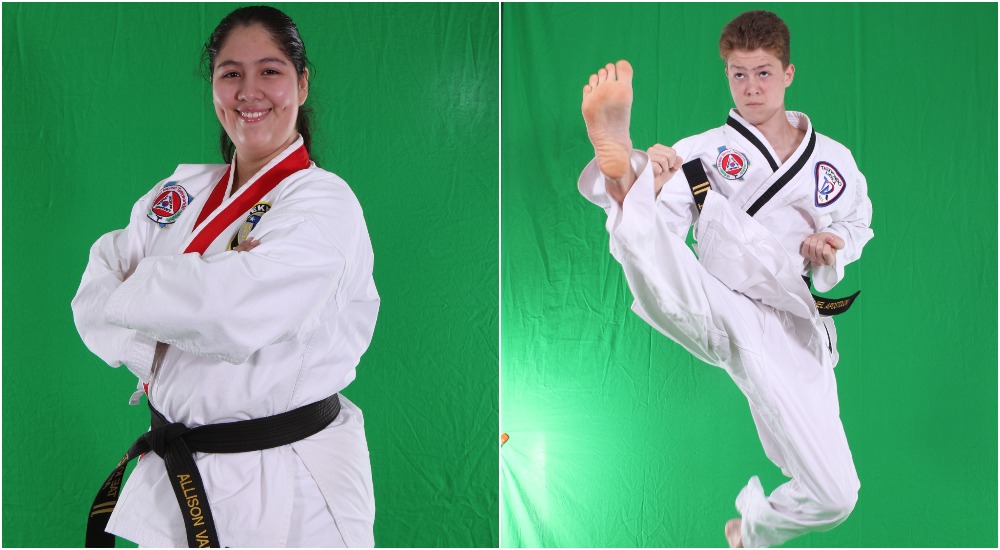 Why Choose Teen Taekwondo?
Our Teen Taekwondo classes focus on instilling strong core values and important life skills that serve as a strong foundation to propel your teen to success. Our martial arts training focuses on developing confidence, respect, and teamwork and leadership skills -- we know your teen probably won't use their training in a professional sense, but the lessons they learn through Taekwondo will help to prepare them for any challenge life has to offer.
Whether you're here in Flower Mound or in Lewisville or Highland Village, our team at Flower Mound Taekwondo pledges to give your teen high-quality training, life skills that will genuinely benefit them on and off the mats, and total confidence in themselves.
Through Teen Taekwondo classes, we teach:
Confidence and perseverance
Teamwork and leadership skills
The fundamentals of self-defense
How to be a part of a community
Our compassionate instructors at Flower Mound Taekwondo understand that middle school can be a difficult time. Through our Teen Taekwondo program, we'll help kids from around our community develop the confidence they need to thrive.
Get Started With Our Teen Taekwondo Classes Now!
Whether your teen is totally new to the martial arts or has prior experience, our Teen Taekwondo classes are designed for students of all backgrounds. Try out your first class at Flower Mound Taekwondo and see for yourself how we're helping teens across the Flower Mound, Lewisville, and Highland Village communities put themselves on a path to lifelong success!
Just fill out the short form below to learn more about our Teen Taekwondo program!