Get Flower Mound's Ultimate Taekwondo Training!
Our Adult Martial Arts program uses Taekwondo as a means to help you improve your health, your fitness, and your happiness! From getting a fantastic workout to reducing the stress and anxiety you feel in everyday life, our Adult Martial Arts classes at Flower Mound Taekwondo will help you become your best self. You'll learn leadership skills, gain confidence, practice self-defense, and have more energy than ever before.
Join us in Flower Mound and take on dynamic, high-energy Taekwondo training that will connect you with new friends and mentors from across our community. Our instructors are happy to work with men and women of all ages and fitness levels!
Just fill out the short form below to learn more!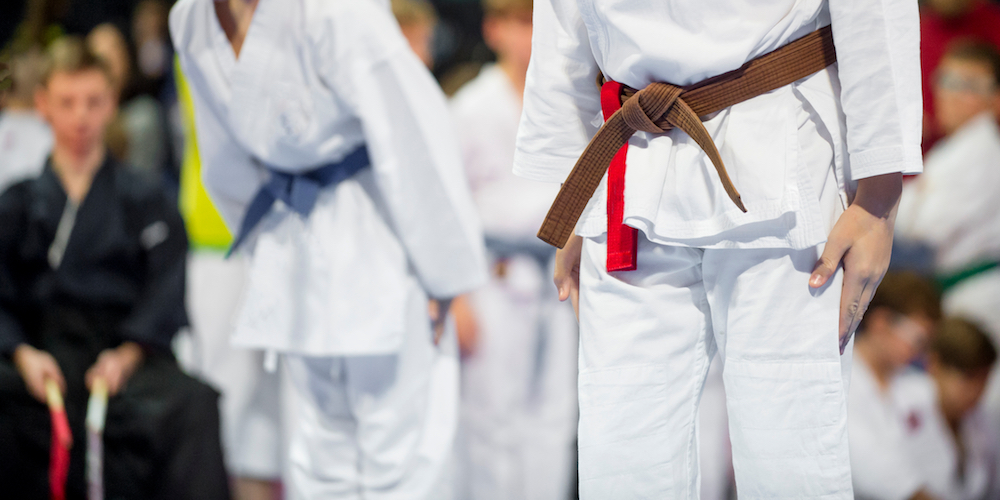 Build Fitness, Self-Defense Skills, & More With Adult Martial Arts Classes!
Are you looking to change your boring gym routine? Our team at Flower Mound Taekwondo can help you get the same high-quality workout you'd get at a traditional gym, but in a social, high-energy atmosphere. People from across Flower Mound, Lewisville, and Highland Village join us for Adult Martial Arts Classes in order to build total-body fitness, learn practical self-defense skills, and to connect with their community.
With Taekwondo, you can get quality exercise through workouts led by professional martial artists, benefit from reduced stress and higher energy levels, and meet new friends!
Adult Martial Arts Classes will offer you:
A healthy, sustainable way to lose weight and build fitness
Practical self-defense skills to keep your loved ones safe
Reduced stress and more focus in everyday life
The chance to become part of an amazing Taekwondo community!
Join us at Flower Mount Taekwondo and experience the life-changing power of the martial arts! No matter whether you're completely new to Taekwondo or if you're bringing a black belt to your first class, our team is proud to offer Adult Martial Arts Classes that are accessible to anyone and beneficial to everyone.
Enroll In Our Adult Martial Arts Classes Today!
If you're tired of the same old workout routine, or if you simply want to enjoy learning Taekwondo in a supportive social environment, sign up for your first class at Flower Mound Taekwondo and enjoy the best workout around as you learn self-defense, build confidence, and achieve your fitness goals!
Just fill out the short form below to get started with Adult Martial Arts Classes!