Get Started With Flower Mound's Favorite Kids Martial Arts Program!
Flower Mound Taekwondo is dedicated to building confident, courteous, and successful students. Our Kids Taekwondo classes are built to make sure that children of all backgrounds and experience levels are able to learn martial arts in a safe, supportive setting where anyone can thrive. Whether you're here in Flower Mound or nearby in Highland Village or Lewisville, we're proud to offer a kids martial arts program that truly packs a punch!
Just fill out the short form below to get started with Kids Taekwondo classes!
Why Choose Kids Taekwondo Classes?
Some parents think that Taekwondo is all about punching and kicking, but that couldn't be further from the truth. Our kids martial arts program gives each and every student the opportunity to grow by learning important life skills. Our team of expert instructors at Flower Mound Taekwondo will help your child become more confident, disciplined, and respectful, so that they can succeed both on and off the mats.
From establishing lifelong habits of physical fitness to connecting with new friends and mentors, our mission is to help kids from across Flower Mound, Lewisville, and Highland village become the best they can be. Try out our Kids Taekwondo classes and see for yourself!
Through Kids Taekwondo, your child will:
Develop incredible self-confidence
Learn both teamwork and leadership skills
Meet new friends and mentors
Understand the value of physical fitness
In addition, our team at Flower Mound Taekwondo places an emphasis on helping students learn effective anti-bullying strategies and the fundamentals of self-defense. We truly believe that every child can benefit from martial arts training! Help your child develop a better character through Kids Taekwondo classes today.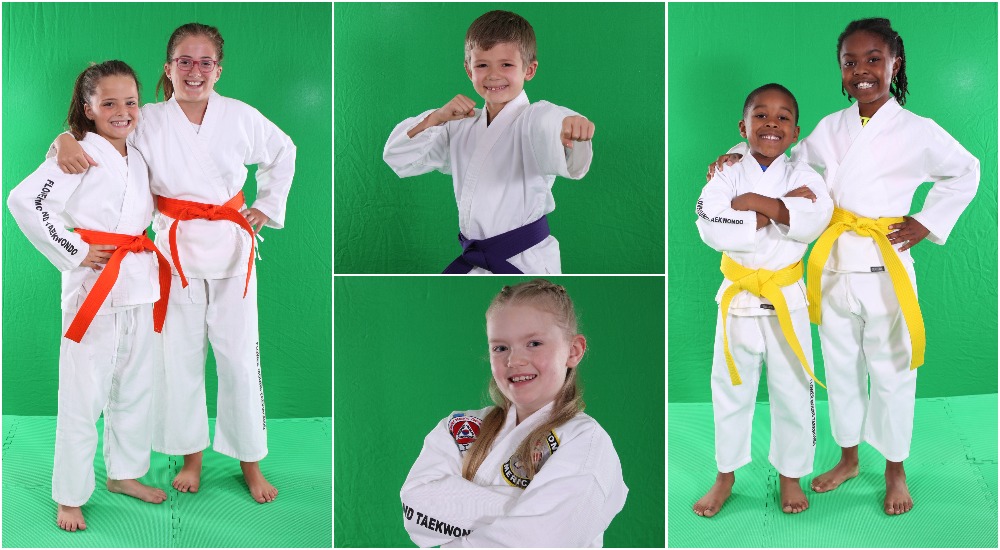 Enroll Your Child at Flower Mound Taekwondo!
We'd be proud to welcome you to our family! From Kids Taekwondo classes to Krav Maga, we're on mission to provide high-quality martial arts instruction to the Flower Mound community. Your child will learn to be more confident, respectful, and goal-oriented. What's not to love? Our amazing team at Flower Mound Taekwondo is here to help your child thrive.
Just fill out the short form below to get started with our kids martial arts program!